Ponds • Waterfalls • Streams • Fountains • Pond Maintenance & Renovations
Aquatic & Oriental Landscaping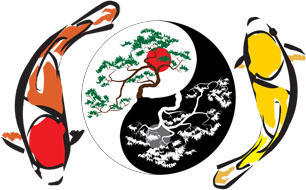 Classic Ponds are Passionate about designing, building,
improving & maintaining ponds
Leave it to Classic Ponds.........
Experts in the design, build and maintenance of ponds, Classic Ponds will provide you with a pond created exclusively for your garden and take the hassle out of its long-term up-keep. Our expertise is used on everything from garden ponds to small lakes and we are regularly employed doing residential and commercial projects.
Using quality materials and specialist equipment along with professional skills and years of experience, Classic Ponds lets you enjoy your dream garden pond at its very best, whether it's a perfect formal garden feature, traditional or modern koi pond, garden pond or a thriving natural wildlife habitat.